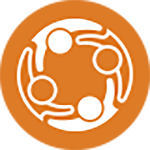 Social and Spirituality
Connecting with others for support and social activities—friends, families, spiritual and faith communities.
No family wants to feel isolated and alone. Children and families want to be connected to their community. We all want our children to be well-liked, have friends and opportunities to socialize, and, if desired, practice their faith. It does not always happen automatically. Young children need to have opportunities to meet same age peers, discover what they like to do or they are good at, and have social, cultural and if preferred faith based experiences. You may have some concerns and questions about how your child and family can build friendships and relationships, and experience inclusive leisure activities, personal networks, spiritual and faith communities. This part of the guide is built on finding resources related to four questions:
Where can I find a support community?
All families benefit from supportive relationships with other family members, friends, and community groups. Families that have a child with developmental concerns or a disability find that connecting with other families with similar situations help them to better understand their child's condition, to feel more confident in their parenting, and to find strategies for helping their child to reach their potential.
 
The family support organizations below can help families find the information, resources, and social/emotional support they need.
 
Family Support Network™ of North Carolina affiliates across NC promote and provide support for families with children who have disabilities, prematurity, and special healthcare needs including information and referral, parent groups, workshops and social events. 
https://fsnnc.org

The Autism Society of North Carolina improves the lives of individuals with autism, supports their families, has family support groups, leisure activities, and educates communities.
https://www.autismsociety-nc.org/find-chaptersupport-group/

The Arc of North Carolina provides direct supports and services that enable people with intellectual and developmental disabilities (I/DD) to lead full rich lives in the community.
https://www.arcnc.org/resources/chapters 

The TEACCH Autism Program offers parent support groups, social play and recreation groups, and individual counseling and employment services for high-functioning individuals with Autism.  
https://teacch.com/clinical-services/parent-support-and-education/

What social and recreation activities are available for our family?
Almost any social or recreational activity can be adapted for inclusion.  Activities that are commonly adjusted or may be exclusive to special needs families are swimming, karate, bowling, soccer, basketball, cheerleading, wall climbing, social skills groups, play groups, biking programs, Mom and Dad's Night Out, sibling activities, sensory friendly movie events, sensory friendly holiday events, cooking groups, virtual groups, and horseback riding.  There are no limits to what your child can do.