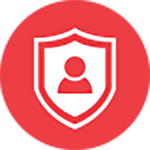 Safety and Security
Staying secure—preparing for emergencies, personal safety, guardianship and alternatives, legal, financial, and insurance issues.
Safety is always a priority when it comes to our children and family. Helping your child learn valuable information and skills needed to be safe and feel secure can be very rewarding and part of lifelong lessons. You may have concerns or questions about your child's personal safety and security at home and in the community. This might include preparing for emergencies, considering guardianship and alternatives, and addressing legal, financial, and insurance options that can help ensure safety.
How do I prepare our family for emergencies?
Emergencies and disasters can happen any time and any place, so planning can help ensure a situation doesn't go from bad to worse quickly. It's especially important to have plans for children and persons with disabilities to involve them in the plans as appropriate.
 
What are some common emergencies that I should talk to my child and family about?

Three common emergencies that families often think about include:

Fire in the home
https://www.redcross.org/get-help/how-to-prepare-for-emergencies/types-of-emergencies/fire/fire-safety-for-kids.html

Your child getting lost
https://www.todaysparent.com/family/family-life/things-you-need-to-teach-your-kid-about-getting-lost/

Accidental poisoning
https://poisonhelp.hrsa.gov/faq/first-steps-poisoning-emergency

What should I plan for in case of medical emergencies?

Having a plan for medical emergencies before they happen can help assure that your child gets the quickest and best possible treatment and care. This may be especially important for children with disabilities or special health care needs.

Find out from your child's doctor if there are special health risks or symptoms that should be monitored related to your child. Ask your child's doctor or nurse for help in filling out an emergency information form and share it with others involved in your child's care (teacher, caregivers, babysitters, grandparents).  You may want to post the emergency form on your refrigerator or other visible area if EMS is ever needed.

https://www.acep.org/by-medical-focus/pediatrics/medical-forms/emergency-information-form-for-children-with-special-health-care-needs/ 

For more information regarding medical emergency planning:
https://www.medicalhomeportal.org/living-with-child/after-a-diagnosis-or-problem-is-identified/caring-for-children-with-special-health-care-needs/managing-and-coordinating-care/planning-for-emergencies
 
What should I plan for in case of disasters?

Preparation is essential in order to survive a disaster and manage the recovery after the incident.  Planning before a disaster occurs can help reduce the uncertainty and risks associated with the event.  As part of disaster planning for the family and for children with special  needs, consider supplies of water and non-perishable food for at least three days for each person AND pets, along with resources needed if there is no electricity (i.e., special medical equipment, phone, heat, refrigeration needs).  Additionally, put together an emergency kit of items your family may need in or after an emergency.  items to consider for the kit include  small favorite toys to occupy child's attention, face masks, hand sanitizer, necessary medications, and copies of any medical/contact info placed in a plastic bag or on a USB flash drive/or cloud storage.

There are many resources available about disaster planning for families of children with special needs:

https://www.ready.gov/disability

https://www.readync.org/plan-and-prepare/get-kit

https://files.nc.gov/readync/documents/files/engl-householdemplan.pdf?y_wixgslNBOw.MtVekSpYjRJ6egvWOHR

https://www.ncdhhs.gov/divisions/mhddsas/disasterprep


What is guardianship for a minor child and when is it needed?
When a minor child's parents are unable toprovide necessary care, a legal guardianship may be necessary.  This can be for a variety of reasons such as parental illness, housing insecurity, incarceration, etc.  A legal guardian is appointed by the court according to state laws. Often, parental rights are not taken away and parents remain involved; however, the guardian can make many decisions for the child during this time.  A guardian may be  initiated by the parents (often with the help of an attorney) or through the court under certain circumstances.

https://www.acf.hhs.gov/cb/faq/custody3

https://www.nccourts.gov/help-topics/guardianship/guardianship#minor-guardianship-6192

What is adult guardianship and alternatives to guardianship (Supported Decision Making)?
Adult guardianship (for people 18 years and older) is a legal process that exists to protect vulnerable people, including those who have intellectual and developmental disabilities, mental health conditions, traumatic brain injury, youth in foster care, and vulnerable older adults. In North Carolina, a Clerk of Court gives decision making rights for a vulnerable individual to a guardian – often a family member, but sometimes a friend or a public guardian such as a county Department of Social Services. Guardianship takes away people's right to make the most basic decisions for themselves, so less restrictive alternatives, such as Supported Decision Making, should first be explored. 

Guardianship gives a designated guardian the legal right to make certain decisions on behalf of an adult who is designated as incompetent.

NC Department of Health and Human Services
https://www.ncdhhs.gov/assistance/guardianship/guardianship-alternatives-to-guardianship

Autism Society of NC
https://www.autismsociety-nc.org/wp-content/uploads/Guardianship-Toolkit_07-20.pdf  

The Rethinking Guardianship initiative has FAQs for information to help make informed decisions about adult guardianship and alternatives to guardianship.
https://rethinkingguardianshipnc.org

The Arc of NC LIFE guardianship is a program designed to help advocate for and protect the health and safety of individuals to ensure that their civil and human rights are not violated.
800-662-8706
https://www.arcnc.org/programs-services/guardianship

Disability Rights of NC
https://disabilityrightsnc.org/resources/alternatives-to-guardianship/

What legal arrangements should my family consider for the security of my child?
Parents of children with special needs and/or disabilities can have unique concerns regarding the future.  It is important to set up a plan that ensures that your child is well taken care of and your wishes are addressed. 
 
At times, setting up a plan will need to involve an attorney or other professionals to make sure your child and your plans are legally protected. Some considerations are listed here:
https://www.kiplinger.com/article/retirement/t021-c000-s004-create-a-plan-for-an-adult-child-with-disabilities.html
 
Where can I find an attorney that specializes in special needs planning?

A Special Needs Trust can be an important tool in protecting an individual's disability benefits. The Trust can help cover costs of general living expenses, special therapies, recreational costs, and other expenses not covered by insurance. The key consideration here is choosing a competent legal professional who has expertise in the field of estate planning, elder law, and/or special needs planning. It is helpful to ask friends for information about who they would recommend and why.
https://www.specialneedsalliance.org

How do I make future financial plans for my child with disabilities?

For parents of a minor or adult child with disabilities, making specific and legal plans ahead of time can be crucial in guaranteeing a loved one's secure financial future. There are options to consider such as an ABLE account, Social Security benefits, and insurance options.
 
https://www.specialneedsalliance.org/the-voice/developing-an-estate-plan-for-parents-of-children-with-disabilities-a-15step-approach-2

https://www.ablenrc.org/wp-content/uploads/2021/01/2021_SNT_ABLE_comparison.pdf
 
What is an ABLE Account?

The 2015 NC Achieving a Better Life Experience (ABLE) Act paved the way for special, tax-advantaged savings accounts that allow individuals with disabilities to save money without endangering Social Security Income, Medicaid, and other supports. NC ABLE Program accounts are administered by the Department of State Treasurer. This program allows qualified individuals with disabilities including Autism to save on their own to meet today's needs and to help accomplish long-term financial goals. Parents as guardians (of the person) in NC can open the ABLE account for their child. Get the latest information on eligibility, enrollment, contributions, "gifting," guardianship, checking/debit card features, qualified disability expenses, and more.

https://www.ablenrc.org

https://savewithable.com/nc/home.html

What is the Innovations Waiver and how can this help my child?
The NC Innovations Waiver is a Federally approved 1915 C Medicaid Home and Community-Based Services Waiver (HCBS Waiver) designed to meet the needs of Individuals with Intellectual or Development Disabilities (I/DD) including those with autism (based on meeting eligibility criteria) who prefer to get long-term care services and supports in their home or community, rather than in an institutional setting. Waiver services are administered by a local management entity/managed care organization (LME/MCO) which facilitates services and oversees a network of community-based service providers. Individuals who receive waiver funding (and their parents if needed) work with their team to develop a Person Centered Plan of Care and request the services and supports they need.
 
To locate your LME/MCO, based on individual's county of residence, click on the DHHS website below:
https://medicaid.ncdhhs.gov/providers/programs-and-services/behavioral-health-idd/nc-innovations-waiver

How should I plan for a mental health crisis?
People with developmental disabilities might also be diagnosed with mental health challenges throughout their life. If you are concerned that your child is exhibiting social-emotional, behavioral, or mental health challenges, contact your local LME/MCO to find out what types of crisis services are available for your child in your area.